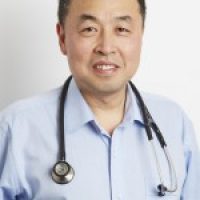 M.B.B.S. FRACGP
With more than 25 years' experience in various Hospitals and Clinics, Dr Yang has been a fellow of the Royal College of General Practitioners for 15 years.
He joined the original Melbourne CBD practice in 2002. Feng enjoyed working in the CBD so much he decided to make it his home practice. In 2010 Feng knew it was time to improve the practice and made the move to the current location by designing a purpose built clinic to cater for Family and Corporate medicine as well as introducing Allied Health.
Dr Yang's specialties are Family Medicine, Travel Medicine and Vaccinations including Yellow Fever. Feng has more than 10 years' experience in Minor Cosmetic Procedures and Injections including Botox and Fillers.
Dr Yang is married, with a teenage daughter and enjoys reading and bush walking.